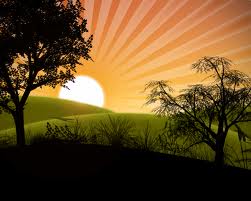 I don't know about you, but I struggle a bit with dark mornings. I'm great at getting up and at it when the sun is shining, but at this time of the year, I struggle with motivating myself. I'm ok if I have to get up and go out to do some training, but tend to use the snooze button when I have a day working at home. So, I thought I would post about some of the things that have made me feel good over the last week or so, in the hope that it might cheer up some others who perhaps don't feel as motivated as they would like to on grey days!
Last week, I had the following 'feelgood moments':
Spent an hour or so on Monday evening with one of the people I am mentoring in Toastmasters. His name is Graham too, and he never fails to get my mojo working, because whenever we meet up, he has always taken some action resulting from our last conversation. He takes responsibility, and that gives me a lift.
Wednesday evening I went to a networking event called Peterborough Does Business. It's free, and there is a buffet. I don't go to many local networking events, but I had decided to attend this one because Tim Johnson was speaking. He had an inspiring personal and business story to tell us, and he told us that what we needed to survive and prosper as one-man bands is Accountability – Collaboration – Training. Some great friends of mine had travelled up from Hertfordshire to see Tim, as they had worked together in the past. Daryl and Paula Hine are two of the most genuine, honest and giving people that I have ever met, and seeing them and having the time to chat really refreshed me.
On Thursday and Friday I was travelling to/from and working in Manchester. I wasn't sure what to expect – I am probably less familiar with Manchester than any other British city. However, three separate events changed that feeling for me. I was staying in a Travelodge near Piccadilly station. Not all the people working there were inspiring, but one was. He served me at the bar in the evening, and then when I asked him to confirm which direction I needed to walk in from the hotel in order to arrive at my training venue, he disappeared for a few minutes and returned with a map that he had printed out for me, with my walking route highlighted. When I got lost, despite his directions, I stopped outside a Network Rail office building and asked the gate guard if he knew where Union Street was. He didn't, but he found a colleague who did, and gave me perfect directions. When I finally arrived at City View House, the people who worked there were the most friendly and helpful I have come across at any serviced office complex in the U.K.
Finally, I come back to my Toastmasters friends – I spent Saturday at our East of England Division Speech Contest, which is always a great way to spend a Saturday, and more time with a new mentee, this time from China.
More feelgood moments soon – what has made you feel good recently?