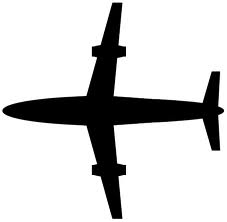 I flew to Spain and back with Ryanair last week. I asked my wonderful Travel Counsellor to book me a flight as I was rather busy and didn't have time to go through the many options. I was going to stay with friends who have a cave house in a wonderful, unspoilt region of Spain and there were four possible airports that I could have flown to in Spain. Emma came back with a Ryanair flight, so I decided to take the plunge. I'm not a fan of theirs, as I have written elsewhere – but I thought I would give them another chance.
Emma had kindly printed off my outbound boarding card and sent it to me as part of her excellent service, so I had no worries about being charged extra for having no boarding card when I got to the airport. I had also paid the extra £50 to have a suitcase in the hold, so I thought nothing could go wrong. It didn't! The outbound flight was fine. I dropped off my bag and went off to have a drink and something to eat at the improving (now that BAA no longer own it) Stansted Airport. I had one eye on the Ashes Test and the other on the departures screen as I wanted to be fairly near the front of the queue for seats when the aircraft boarded.
In the event, I was quite near the back of the queue, as I had become too engrossed in the cricket, and therefore found myself seated next to a young mother and child. Soon, however, I was very politely asked to move, as someone else was looking for two seats together. I was the winner here – I found myself right at the front of the plane with plenty of legroom. I did notice that it took an inordinate amount of time to find space for everyone's cabin baggage and the flight was late departing. I can only imagine the wrangles that go on behind the scenes between Ryanair and their ground-handling agents over who is to blame for late flights!
On the whole, the service on the outbound flight was fine, although the cabin crew members obviously have a sales role more than a customer service role, as they spend the entire journey trying to sell you things! All in all, though, I was content with my flight. I had a brilliant week in Spain and was quite looking forward to the return trip from Almeria a week later.
I arrived at the airport early and was told that I could not check in until 7.30 pm, an hour and a half later. I accept that this is the airport's problem, and probably nothing to do with Ryanair. My Travel Counsellor had told me that I would need to check in as normal on my return trip, however, as I began to see passengers turning up for other Ryanair flights I noticed that they were all brandishing their boarding cards before they went anywhere near a check-in desk. I enquired at the customer service desk, just to be sure, and the young lady pleasantly took 70 euros from me for the privilege of providing me with a boarding card. (My wonderful Travel Counsellor had made a rare mistake which she has since corrected and helped me with the additional cost – I will continue to be one of her loyal customers and to recommend her to all my friends – it's what happens when things go wrong that forms my real opinion of someone's customer service!)
I was quite angry that I had had to pay the extra 70 euros – I figured that I could have flown with British Airways for the price I had paid, including the £50 surcharge for luggage, but that's what you get with Ryanair. I was really looking to criticise by this time, but once again, all I could find was the fact that it took a long time to stow all the cabin baggage, and the crew were going through the motions rather than really taking care of their customers, but I figured that a company like Ryanair wouldn't really bother too much about employee engagement, would they?
Then I watched the Dispatches programme on Ryanair on Channel 4 on 12 August. Now I don't know what to think. Would anyone really compromise passenger safety in the interests of making more money?