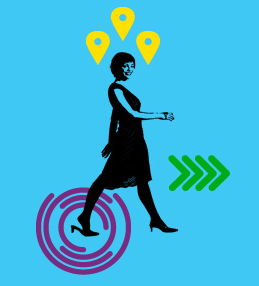 I spent an interesting morning in the company of nearly a hundred of my fellow Engage for Success Guru Group members yesterday, in the beautiful surroundings of Ashridge Business School. Apparently both Churchill and Macmillan had taught there, as Ashridge used to to be the Conservative party's training school.
David MacLeod gave us an upbeat start to the morning, thanking us for our commitment. Engage for Success Guru Group members are all volunteers who believe passionately in the value of employee engagement and wish to help promote the benefits.
Amy Armstrong from Ashridge Business School then gave us an overview of an interesting report that is just about to be published by Ashridge, entitled 'Engagement Through CEO Eyes'. The document is copyright, but I can share a couple of points from the Executive Summary:
Three barriers emerged that stop leaders from engaging with engagement: Shortcomings in leadership capability, such as poor awareness on the part of leaders. The leader recognises that they may be a potential barrier to engagement. Here. traits such as leader pride may lead to challenging leadership behaviours. The culture and system in which U.K. business operates is seen as antithetical to engagement, such as organisational hierarchy or the drive for short term results.
The report was compiled after interviewing a number of CEO's from public, private and third sector organisations, whose identities have been kept anonymous. For me, it was a little heartening to realise that there are at least a small group of business leaders in the U.K. who know that things have to change and that they are responsible for leading that change. How long will it take to happen? One of the comments that came out of this session was that CEO's are 'climate engineers'. Whether they realise it or not, that is true, and that was one of my quotes of the day.
We then moved on to table discussions around transactional vs. transformational engagement. The table I was on focussed on 'Employee Voice' – the third enabler of employee engagement. It was a long discussion and I wasn't taking many notes – Jonny Gifford from the CIPD did a great job as note-taker and presenter of our thoughts and there will be more detail available on the E4S website soon! However, we thought that a company that recruited engagement champions whose role was to persuade their colleagues to complete the annual employee survey, in order that they met the completion percentage target set by their parent company was an example of transactional engagement, where a CEO who doesn't have an office and goes around the business asking people how things can be improved and then implementing the ideas was a great example of transformational engagement. These discussions do get a little academic sometimes – I am a great believer in keeping it real!
My friend Jo Dodds then gave us a presentation on how we can all get involved through social media and blogging (smugly, I have been doing this for months!) and it was over to David MacLeod for thanks and to close the meeting.
My thoughts twenty hours later: How many organisations are changing the way they engage with and manage their people as a result of the work of the Engage for Success movement? At the next Guru Group meeting I would like to see some evidence that the work we are all doing is making a difference.
Here is some more on Engagement through the CEO's Eyes