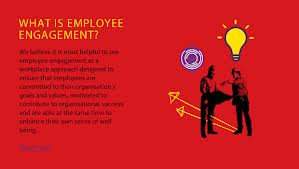 Yesterday, I had the pleasure of attending the launch event for Engage for Success, the initiative that is aimed at getting the U.K. economy growing again through employee engagement.
Leaving aside my incredulity that anyone who runs a business would think that employee engagement was an option, rather than a necessity, it was a thoroughly enjoyable afternoon. Of course 'an enjoyable afternoon' is not enough. According to People Management there were 300 H.R. leaders there, so that's 300 people that will be going away doing something differently as a result of attending, isn't it. Isn't it?
David MacLeod and Nita Clarke, the driving forces behind the Engage for Success movement, kicked off the afternoon.
'The Engage for Success movement is based on the energy, enthusaism and commitment of individuals'
Everything is being done 'pro bono' by people who believe in the movement (including the website www.engageforsuccess.org which has been designed and is supported by Thomson Reuters)
People are human beings, not human resources
Engage for Success events have already taken place in many places, including Lewisham Town Hall and Harrods!
Growth and employee well-being are people management priorities
Employee Engagement should be part of the 'zeitgeist' of organisations
The first speaker was Archie Norman, former CEO of Asda Stores and now CEO of ITV. David MacLeod introduced him by saying that when Archie Norman left Asda the company was eight times more valuable than it was when he joined.
Archie told us that when he joined Asda the company was struggling against its own culture – hierarchies, privileges, cars and other benefits.
People were commodities. The company had managed to take the joy out of what people do. It was a 'production line' era.
Archie told the story of an early store visit during his time with Asda. He spoke to one of the cashiers on the till, and asked her how things were.
'My teachers told me that if I didn't persevere with my school work I would end up working on a till at Asda' replied the wonam. 'She was right'.
There was no sense of pride in working for the company and the business was struggling badly.
Employee Engagement is not a 'nice thing to do' or a 'fashion'. It's an essential part of running a company.
All work is voluntary – piecework is a thing of the past.
In the old Asda, bonuses created a transactional mentality.
The workplace is a community where people should find respect – hierarchy is dead.
A job title doesn't make someone superior.
People want to believe in who they work for.
Young people come to work in search of values.
People will come on any journey if you can persuade them to join you.
Go to a supermarket and listen to the 'crackle' around the place. That will tell you what it's like to work there.
Middle management never tell the truth.
Health-driven absenteeism should never be more than 2%
Our job is to give people pride
All we have is our people and our values – 'values to die for'.
In struggling businesses, the people on the front line know they're struggling – it's managers that are in denial.
Everyone in the organisation deserves equal respect.
Do what you can to improve the process every day.
Why do we have job titles on badges?
If people write to the boss they should get a reply. (Archie signed 10,000 letters to Asda team members in 4 years).
You have to be big on recognition to get people on board.
You measure sales every week – do the same with morale and attitude of people and hold people accountable for it.
If you are quicker on check-out, filling shelves or cleaning the floor than someone else, you should be recognised for it.
Engagement is not an H.R. responsibility.
The best route to engagement is to shame the company into doing it.
Leadership team have to live the values.
People come to work to shine!
Archie was followed by two gentleman from Thomson Reuters who gave us a tour of the website and told us that since it was launched a few weeks ago, it has had 11,000 unique visitirs, 60,000 page views, the average time spent on the site is five minutes, and there have been 11 Engage for Success practitioner events so far. These are regional or local events where professionals can get together and discuss employee engagement-related issues. www.engageforsuccess.org
Tanith Dodge, H.R. Director of Marks and Spencer, then gave us the evidence that employee engagement works from a financial perspective.
Some of the statistics: 70% of employees do not trust their manager – in the U.K. we have 6% lower engagement than other large economies – only 30% of employees are actively engaged – this is like only having 30% of the lights working, or 30% of computers functioning – who would tolerate that?
We know more about our customers than we do about our colleagues.
70% of engaged employees have a good understanding of customer needs.
In a contact centre environment, engaged staff are able to speak to 800 more customers each per year.
More information on the evidence is available here
It is proven beyond doubt that companies with high levels of employee engagement enjoy higher sales, and lower absence.
Engaged employees take, on average, 2.7 sick days per year, where dis-engaged employees take 6.2 days – this alone costs the U.K. economy £17 billion per year.
Engaged employees perform better, harder, longer and smarter. They work more vigorously and offer innovative suggestions. Beyond any doubt.
We then had a session where all delegates were invited, on their tables, to come up with ideas to keep the Engage for Success momentum going – these all rfevolved around communication and the people in the room taking responsibility for sharing the message with a wider audience in a variety of different ways. Hence this blog post!
The next speaker was Jo Swinson – Parliamentary Under-Secretary of State for Business, Innovation and Skills. I wasn't looking forward to hearing a politician speak, but Jo was self-assured, a polished speaker, and actually had relevant experience, as she recounted het experiences of being a dis-engaged employee in a fast food restaurant, where she couldn't wait for her shift to finish, and then an engaged employee in a retail position, where she felt part of the team and enjoyed providing her customers with great service. Jo siad that you could 'feel' engagement in a workplace. She asked us what type of employee we wanted. My expectations of her were totally exceeded – a politician who has lived in the real world is a rarity these days.
Finally, we were entertained by the Royal Mail choir – a workplace choir that was recently seen in a t.v. reality show. I was particularly impressed when they lost their track during one of the songs and went back to the beginning. Maybe that is what a lot of companies need to do regarding employee engagement. Start with a blank sheet of paper. Admit they have got it all wrong, and start again.
My commitment to the Engage for Success cause is to communicate the message relentlessly all that I can! What is yours?