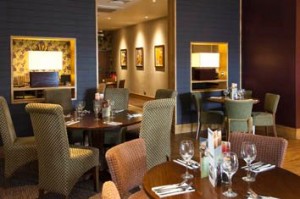 A few months ago, my Toastmasters club, Anglia Communicators, moved to a new venue at the Premier Inn, Norman Cross, on the outskirts of Peterborough. I was happy, I'd had great customer experiences at Premier Inns in the past, in fact, I would go as far as to say they are my favourite U.K hotel chain.
We have our public speaking club meetings on a Monday evening, twice a month, and some of us have dinner during the break. For the past few months, they just hadn't got the service in the restaurant quite right, on a lot of little points. I was disappointed, because I have experienced such great service at Premier Inns at Heathrow Airport, Newcastle, Gatwick Airport and other areas over the years.
A few weeks ago the service reached its nadir, when we had to abandon our dinner as it wasn't served in the time frame that we had asked for. However, there is a happy ending! Last night, we were back. Well, you can't just change a club meeting venue like that! And the service was excellent. Largely because they have a new restaurant manager – his name is Paul Tapparno-Clarke and he is an old colleague of mine from more than ten years ago. He was a great Customer Service Manager in his days at GNER, and he is doing a great job at the Premier Inn Norman Cross.
I am always saying that I judge a company by how they react when things go wrong – well, Premier Inn – go to the top of the class for that. I am now arranging business meetings at the Premier Inn Norman Cross because I want to reward the team there by bringing more people in. And here I am doing their marketing for them. See, great customer service does work, and I love happy endings!