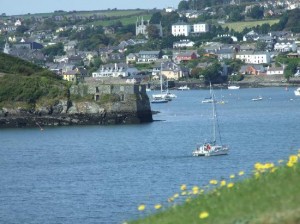 Over the past few months, I have thought a lot about John Davoren, a man who played a very important part in my life. It was 1974, and I had left my family the year before. I had fallen into bad ways, and this had led me to be in trouble with the police. One day I decided that I had to separate myself from the circumstances that I was in, and after spending the night sleeping on Victoria station in London I decided to walk around the pubs in the area to see if I could get a job and a place to live. The first pub I went into didn't have any vacancies, so I tried the next one. The landlord there was Don O'Toole, and he told me that he didn't have any jobs, but he knew his friend in the pub around the corner was looking for staff, and he advised me to go and see him. That friend was John Davoren, and I went to see him. He gave me a job, and a home, on the spot. For that I am very grateful.
Not only that, but when my misdeeds caught up with me a few months later and I was whisked off to Borstal, John and his wife Pauline kept the job open for me and also came to see me while I was inside. I worked for them until 1977 and we parted company.
I recently contacted Pauline through a well-known social networking site and we spent a couple of hours chatting on Skype at the weekend. John unfortunately passed away in 2008, but I am thrilled to have had the opportunity to thank Pauline for what she and John did for me over 35 years ago. I will be dedicating my next book to John Davoren – a very special Irishman, who had a much more difficult start in life than I did, but always tried to do right by people.
Thank you John and Pauline!