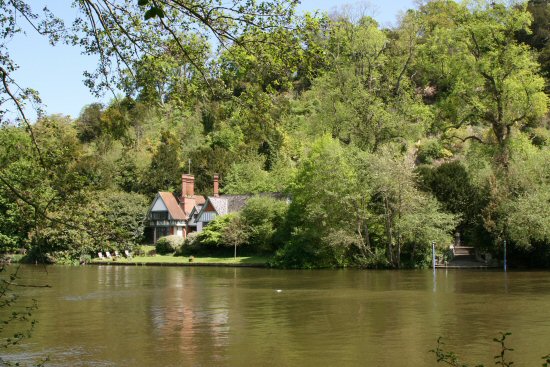 Part of my life story which is as yet unwritten involves what happened when I started to find some other ex-members of the fundamentalist religious cult that I was brought up in. This started to happen when I went on to the internet in 1999. Two of the people that I met were Gordon and Patricia Martin. They were a wonderfully loving elderly couple from Canada. I met Gordon first, during one of his frequent forays over to London and the U.K. The second or third time I met Gordon, he had his wife, Pat, with him.
Gordon had been born into the same cult as I was, in the 1930's. He was around the same age as my own father, although he couldn't have been more different. Pat was born a Baptist, I seem to remember her telling me. I have never met two more patient, understanding and tolerant people in my life than Gordon and Patricia Martin.
When my younger brother escaped the clutches of the religious cult in the early 2000's, we decided to take a trip to Canada to look up a relative of our mother's who had emigrated there in the 1960's. This turned into a three-week road and air trip that took in several cities in Canada and I have many happy memories of that time. We started by spending two nights at Gordon and Pat's wonderful book and music-filled apartment in Montreal. I remember Pat preparing the best nicoise salad I have ever eaten for us – I remember waking that first morning to the smell of fresh coffee and almond croissants that had been fetched from a nearby patisserie. I remember feeling really at home in that apartment. Perhaps it was the bottle of wine that was opened at 11.30 am – but no, it was the ability that the Martin's had to make people feel part of their family.
I have felt part of that family ever since. Gordon and Patricia have six children, I believe sixteen grandchildren and six great-grandchildren. I had the privilege of meeting them all at their 50th. wedding anniversary celebrations in 2002, and I will be going to celebrate with them again in Montreal in July of this year. One very special person will not be there this time, because Patricia Martin passed away this weekend. I was privileged to know this remarkable woman, and if there were more people like her, and her husband Gordon, and their family, on this earth, the world would be a far better place, in my opinion.
So Rest In Peace, my dear friend Patricia Martin, my world was a much better place for having you as part of it.
The picture above is of the River Thames at Cookham. The last time I saw Patricia Martin we were walking along here together, with a group of friends going to have Sunday lunch at a pub in Cookham after a convivial weekend spent together at Maidenhead.