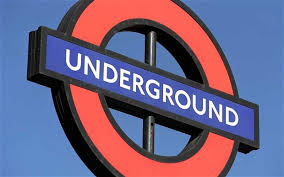 A couple of weeks ago, I was working in London on the first day of the tube strike. I caught the train into King's Cross and walked the three miles from King's Cross to Aldgate, did my day's work there, and walked back again. I slept well that night, but why did I walk six miles when I could have taken the bus or a taxi, or even hired a bicycle for the day?
Well, it's simple. I support the strike. Transport for London are proposing to close the vast majority of ticket offices on the London Underground, with the loss of hundreds of jobs. The people will be replaced by more ticket machines, and we are told that there will be people 'attending' the machines.
Anyone who travels in and out of King's Cross or St. Pancras, as I do regularly, will see the large numbers of people arriving on the Eurostar into London and queuing to buy tickets or an Oyster card from a person, rather than a machine. I have a friend who is a TfL manager and she talks about delivering world class customer service. Well, I have never had a great customer experience with a machine. Ever.
Last week I flew to Geneva with Easyjet. The person at the bag drop at Stansted airport was friendly, welcoming and had a warm smile. The person at the bag drop at Geneva on the return trip was excellent too. I stayed in a Holiday Inn Express at Geneva Airport. Jenna, the young lady on reception, was fantastic. She even gave me a free bus ticket to go into Geneva city centre and showed me on a map where to catch the bus and how long it would take. Nothing was too much trouble.
The young guy who served me in a Sainsbury's Local in the City of London the other week made me laugh with his enthusiasm, and Samuel, the checkout guy at Asda in Peterborough last week  impressed me so much with his friendliness that I tweeted Asda's head office about him. You don't get any of that from a machine. Not even a really good one. There are always people involved in world class customer service. That's why I supported the tube strike, and why I will continue to do so if it goes ahead.