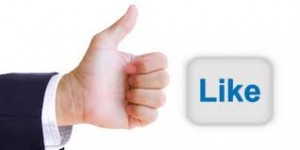 Many of my fellow learning and development professionals have spent the past three days at the CIPD 2012 conference and exhibition in Manchester. I just made it up there for the last day.
Reading some of the blog posts from those who have been there, I have been struck by the inspiration that we all receive from attending conferences and listening to great speakers with fantastic messages. In my time, I have attended Tony Robbins' three-day seminars (I came away from that realising that there wasn't much wrong with me in the first place), attended workshops by Darren LaCroix, the 2001 World Champion of Public Speaking (which literally changed the way I prepare and think when I am speaking), and delivered countless hours of training to thousands of delegates in the 15 years that I have been a learning and development professional.
What has changed as a result of all that talking and listening? Have people gone out and done things differently? Will everyone that attended CIPD 2012 this week go back to the office on Monday and do things differently, or will the relentless tide of reality encroach and discourage the change that you had decided upon?
I was only there for one day, yet I have already connected with all the new contacts I made and I learned two new ways of getting an audience to laugh from the guys at Tree of Knowledge. So what are you doing differently as a result of being there?